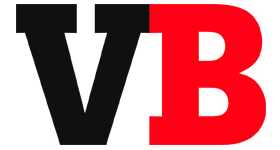 Following our DEMO Fall 2012 presentation this morning, VentureBeat posted an article about Tellagence: Forget influencers: Tellagence can find people who really care about your tweets Reporter Jennifer Van Grove offered, "The startup argues that current methods for identifying influencers and understanding online behavior are backward, making false assumptions on past actions as opposed to future change." She goes on to say, "Tellagence's technology strives to predict the behavior of relationships on Twitter so that companies can communicate the right message to the right people…"
VentureBeat went on to cover the sage panel. In the discussion recapping the companies that had previously presented, Jason Mendelson, managing director of the Foundry Group shared his thoughts that Tellagence could be a "Klout killer" due to how transparent our technology is.
We're always grateful when the press finds us worthy of a mention and helps share the news about what we're building, so thanks to VentureBeat, The Wall Street Journal, and everyone else who's come by to speak with us here at DEMO!