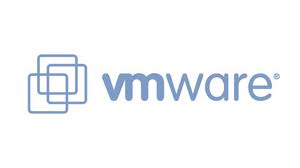 As a brand you might think that a brand presence by itself would be enough.  It's not, at least for part of your community.  The part of your community that everyone is excited about, the influencers, need more than a brand.  They need a name and a face they can connect with.
Most of the time your influencers are passionate about your market.  They spend their nights and weekends reading about it, building it or discussing it.  These are people that most brands care about but in order to build deep relationships you need to build personal relationships like I discussed in my last post.
In the past I have done quite a bit of work with VMware.  As an organization, they do an amazing job of recognizing who their core group of users are.  These are the people that are their experts (vExperts).  They write blogs.  They tweet.  They speak at shows.  They write books.  These are their influencers.  
During VMWorld in San Francisco in September of 2010, I found myself at the Rackspace Party.  Most of the room was hovering over Robert Scoble in the corner, while I was over in the corner talking to a friend of mine, Cody Bunch.  Cody and I had never met in person but we had known each other on Twitter for quite a while.  Cody is part of the core network in virtualization, someone who VMware knows and cares about beyond the brand relationship.
As we were talking, Rackspace gave away an iPad, which was won by "the guy who ran VMware's social media" account.  As Cody and I looked at each other strangely I asked him, "Do you know who that guy is?" Neither of us had any idea, even though we were both very active in that community, so we decided to go over and find out.  As it turns out, he is the person that runs all of the VMware corporate Twitter accounts (@VMware @VMworld).  I had seen those accounts tweet but I paid minimal attention to it because it was the brand, so for me it was part of the noise.
I still have no idea what that guy's name is, but I do know John Troyer.  The reason I would even pay attention to the @VMware account is because I know John is running that team.  John is the VMware face everyone in that core group knows because he builds personal relationships across this group.  Who is the guy that is at every influencer party during VMWorld making sure everyone is having a good time?  John.  Who is the guy who works all year to make sure the larger VMWare community is functioning well and the core is always engaged?  John.  He does an amazing job, and when I have needed anything in the past John is always willing to give me some time.
People like Gary Vaynerchuck and John can only scale so much when building relationships.  The brand has to have a voice and be engaged in a way that scales outside of the most strategic group of people.  You do the same thing in your everyday life.  You naturally prioritize relationships and conversations based on your objectives.  If you have an assistant you can deal with more people because you now scale more but the most important relationships are the ones you handle yourself.  Same concept applies here.  
How do you differentiate the activities of your brand verses the people that represent the brand?  What are the ways that you ensure you are building genuine relationships with the most relevant people without ignoring people?